The Fixed Rate Mortgage — is it Right for You?
As current prospective homeowner, you're faced with a vast array of mortgage products available to you. Choosing the right product to fit their your financial and personal needs can be challenging if you don't have the necessary information. We've developed our "Understanding Mortgages" series to help shed light on many of the mortgage products available to you. In this post we'll look at the classic fixed rate mortgage.
In a nutshell, a fixed-rate mortgage has the same interest rate for the entire repayment term. This means that your monthly payment will always stay the same for the life of the loan. Fixed rate mortgages are generally available in 15 and 30-year configurations. And even though a fixed rate is "fixed," the loan can be later refinanced with a lower rate to reduce your mortgage payment.
Advantages
Because the rate always stays the same, your monthly payment will also stay the same. This makes it easy to budget your monthly resources.
If current interest rates are low (as they are today) a fixed-rate mortgage can be a very affordable option for future homeowners. Additionally, because of their simplicity, they are easy to understand.
Fixed-rate mortgages are a great safeguard against rising interest rates.
Disadvantages
Even though you are protected against a rise in interest rate, you will also not be able to take advantage of falling interest rates. This is because your rate will always stay the same. If you are already a homeowner, you may need to refinance your mortgage to take advantage of a lower interest rate.
Fixed-rate mortgages tend to be more expensive than other products — such as an adjustable rate mortgage — because there is no rate break or early payment.
They lack the customization of other mortgages products and are almost identical from lender to lender. This makes it difficult to find a fixed rate loan personalized for your situation.
To learn more about fixed rate mortgages, contact a trusted mortgage professional or simply fill out the form below.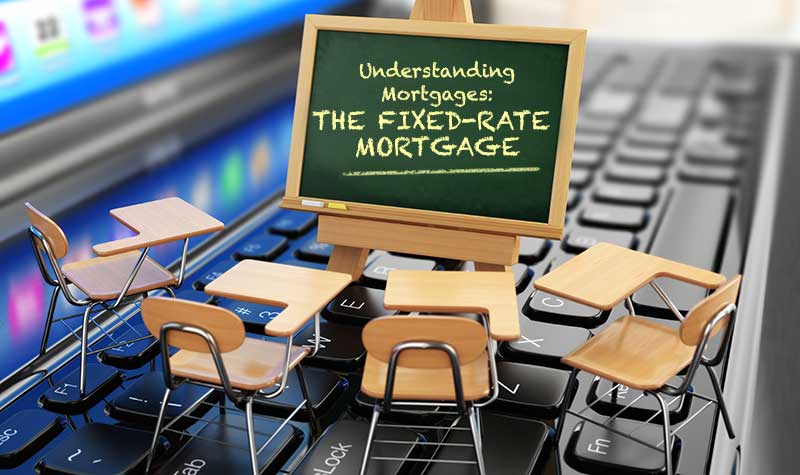 Have a Question? We're here to help.
Simply fill out the form below.
[contact-form-7 id="805″ title="Blog Contact Form"]