Resources
Are you thinking about purchasing a home, but not sure where to start? We have the resources to help make your dream a reality! Have questions? Talk to one of our experts!
Home »
Frequently Asked Questions
How large of a mortgage can I afford?
This depends on a variety of factors, including your income, monthly expenses, interest rate, your initial down payment, and current credit rating. It may sound complicated, but our team will work with you to determine the right mortgage size for your needs and your budget.
Should I schedule a home inspection?
Yes! Purchasing a home is one of the largest investments a person can make. To protect yourself from investing in a property that could have underlying damage or unsuitable conditions, it is recommended to conduct a home inspection to help you make your decision a great one.
What is homeowners insurance and why do I need it?
Homeowners insurance keeps you financially protected in the event of damage to your assets and property. Mortgage lenders want to make sure your property is protected with homeowners insurance and usually require proof of insurance before the mortgage is approved.
The seller accepted my offer, how do I get ready to close and sign?
You have chosen a loan and a lender, and your offer has been accepted by the seller, congratulations! You are now ready to focus on closing on your new home. Our team will walk you through the closing process step by step.
Can I fold my closing costs into my mortgage payment?
If you are thinking about purchasing a home, do not allow closing costs to derail you from homeownership. There are a variety of options to assist you without the added out-of-pocket expense. Speak to a Lynx Mortgage Bank LLC Loan officer today.
Lynx Mortgage Mobile App
Our Mortgage App will help streamline the mortgage process for all parties involved. For the first time, our borrowers will have access to their loan in the palm of their hands!
Our app gives consumers, real estate agents, and loan officers the ability to track their loan, receive real-time updates, and submit conditions via their mobile devices.
Users can:
Verify loan information and status
Receive push notification reminders for important dates

Appraisal
Loan commitment
Closing
Rate lock
And more!

Initiate a chat for support
Remain engaged from origination to close
We strive to make sure our technology is state-of-the-art and ahead of the curve to give our clients the dedication and service they deserve.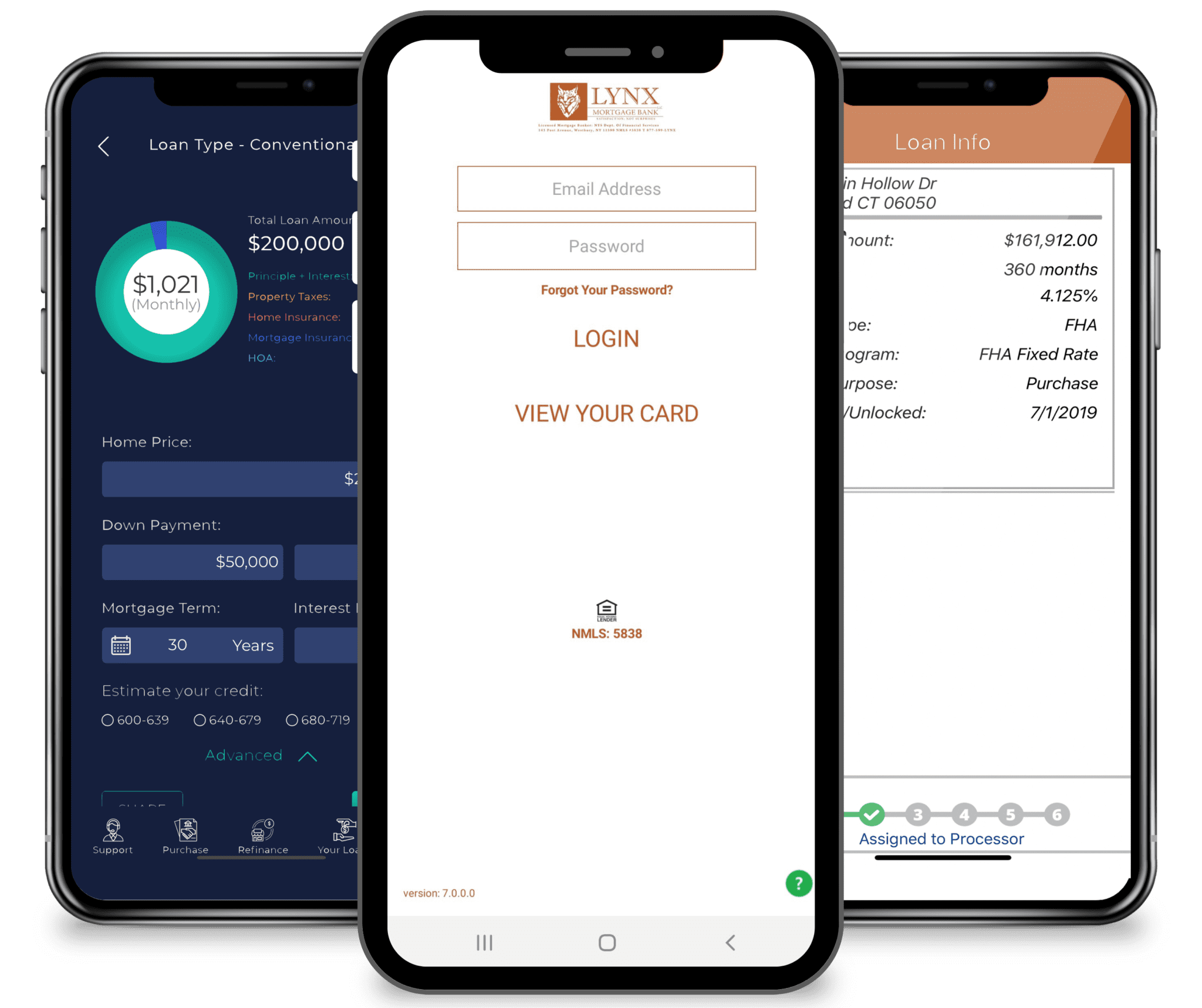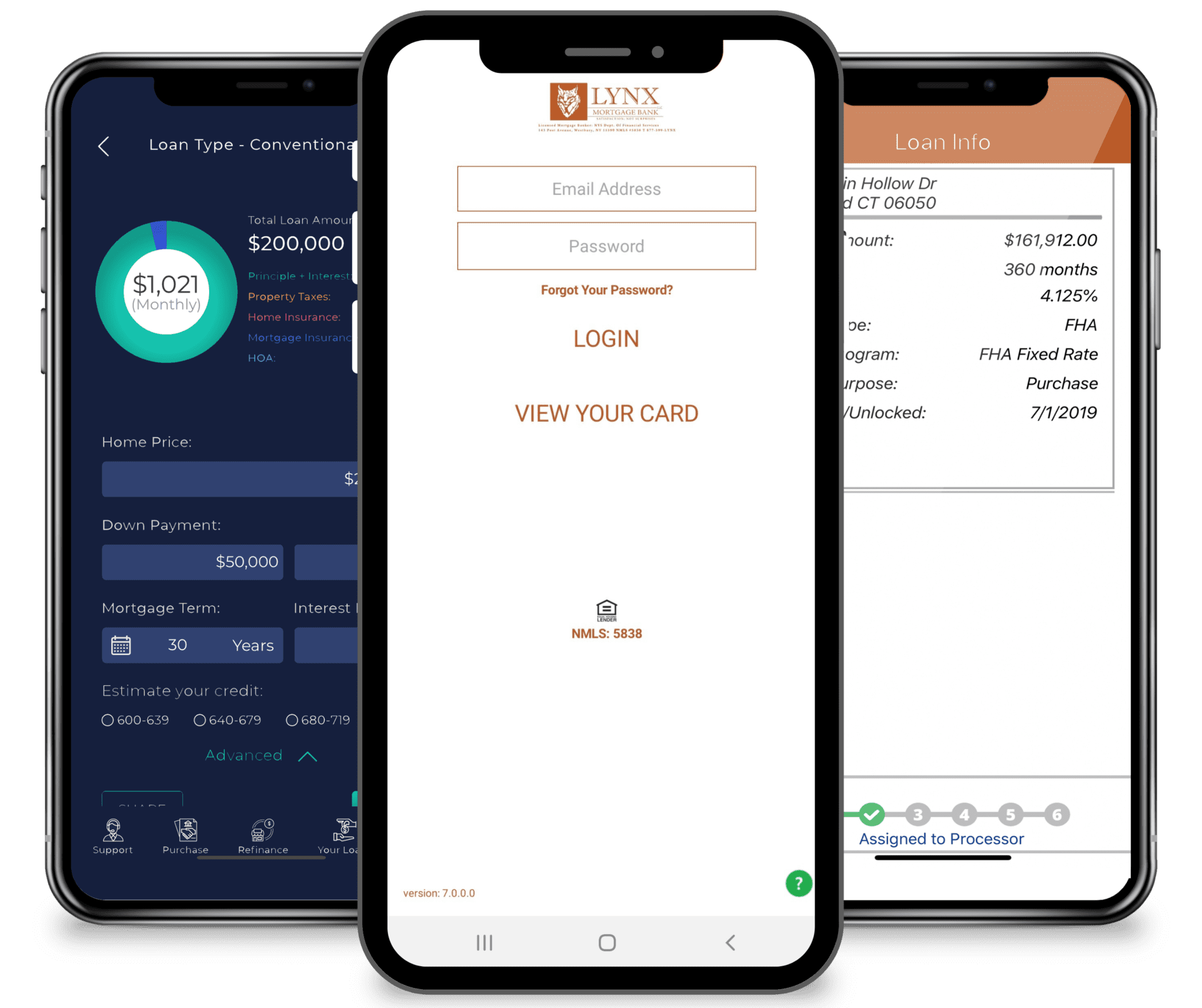 Don't Just Take Our Word For It!
Our Dedication to Serving Our Clients Speaks for Itself.

Lynx Mortgage Bank LLC
Licensed Mortgage Banker: NYS Department of Financial Services NMLS # 5838
877-599-LYNX • 143 Post Avenue • Westbury, NY 11590 • T: 516-334-0200 • F: 516-334-0225 • Sitemap
Licensed Florida Mortgage Lender #MLD2370
Equal Housing Lender | Not a Depository Institution