How to sell your home quickly.
Looking to sell your home quickly? Life can through us curveballs and challenges we may not be prepared for. And sometimes, due to these circumstances, homeowners wind up having to sell their homes quickly. Below are three key things you can do to help make your home more attractive and sell quickly.
The nice price: The best way to get your home sold is to offer your home at an asking prices that is low enough to make your home extremely attractive to buyers. You don't want to make it too low to as to make it seem like something deceptive is going on, but finding the sweet spot will certainly generate multiple bid. Price your home too high and you will not attract anyone. It is critical to find the happy medium price to obtain a profit and marketable to potential home owners. Always use recent sale prices of similar homes, called comps, to develop your asking price.
Present a blank canvas: Buyers want to picture themselves living in your home as if it was theirs. If your home is filled with stuff, and cluttered with personal items, a potential buyer will never to be able to project what it would be like to live in your home. Make sure to present a home that is completely free of distractions. Remove anything unnecessary that may get in the way, and clean your home thoroughly.
Set the stage: If time and financial circumstances permit, one of the best things you can do is set the perfect stage for your home by adding a fresh coat of paint inside and outside your home. Furthermore, hiring a professional stager who can arrange furniture and home accessories in a way that is most pleasing to a potential buyer can go a long way in helping get your home sold. Stagers can bring in neutral looking artwork, plants, accent tables, linens and other accessories that will make your home much more attractive to potential buyers. Set a budget and do what is needed to be done to make the house look perfect. It will lead to a quick sell.
Hire a professional: It goes without saying that hiring a professional realtor with expertise in selling homes will certainly help you move your home faster than you could do it yourself. Furthermore, a realtor can handle price negotiations, make required disclosures to buyers, help set the closing date etc.
These proven strategies will help you sell your home quickly.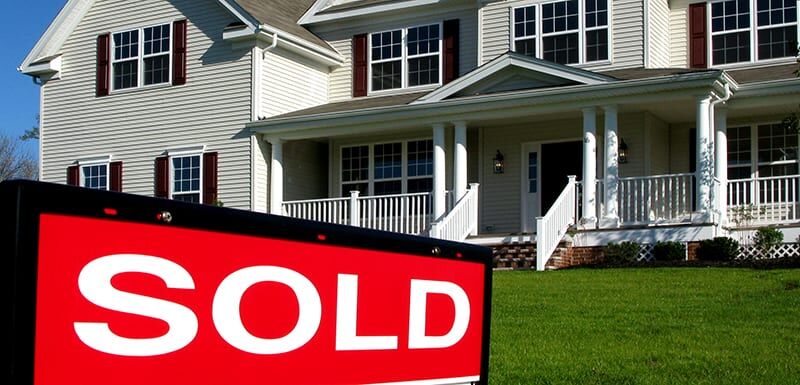 Have a Question? We're here to help.
Simply fill out the form below.
[contact-form-7 id="805″ title="Blog Contact Form"]